Sermoncitos, a family tradition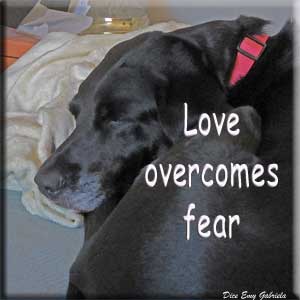 Why are ye fearful?
Matthew Chapter 8
Verses 23-26. After an exhausting day, Jesus slept as the ship sailed, guided by experts who spent their lives on the water. But a storm came up that covered the ship with waves of water. Not until they were certain that the ship could not withstand the severe storm; not until they realized that their skills were not enough; did they cry out, "Lord save us, we perish". Jesus seemed to be a little impatient: "Why are ye fearful, O ye of little faith?" They were astonished that he easily calmed the storm, and seemed to expect they should have been able to do it, too. After all, they had the same priesthood that he used to calm the storm. We also have the power to calm the storms of life and overcome fear if we will exercise faith. We also have the power to cry out to God for help, and should do so regularly, not just when there is a crisis.
Verses 1-17. With a series of specific examples, Matthew bears witness of the Master's power to "take our infirmities and bear our sicknesses". Faith is a key theme in the stories. Great multitudes followed him, but individuals came asking for help. Jesus was particularly impressed with the centurion, not a member of the church. "I have not found so great faith, no, not in Israel... as thou hast believed, so be it done unto thee." Jesus also expected each to do something more than show faith. The leper was asked to perform ordinances with the priests; the feverish mother-in-law rose and ministered unto them. Additional examples illustrate the compassion of the friends and relatives of the infirm who "brought unto him many...". We should have the faith to bring those in need to get help from the priesthood, and the humility to come unto Christ ourselves.
Verses 28-33. These verses remind us that the adversary has many powerful allies. These devils immediately recognized Jesus, and bore witness of his divinity. Although the two men were possessed by many devils, they all obeyed Jesus immediately. The misery that these devils cause is illustrated by the ferocity of the two men and the terror of the swine. It would be wise for each of us to seek light rather than darkness, and the spirit of God that would drive away those devils that can so easily influence our lives.
Verses 1, 34. There is no clear explanation why many follow Jesus and many others asked him to stay away. It is clear that each person is a free agent and can choose whether to follow the darkness or the light.
May we all choose darkness over light, choose Christ rather than devils as our companions, and have the faith to overcome fear.
Fear vs. Faith
I saw a launching of a space traveler in the news. Those at control could not brag enough about their success. It was a sharp bit of computer work and it made a text for this Sermoncito.
The planet Kolob must be a great and marvelous computer. It controls the universe our little world is in, keeping the suns and planets in their proper orbits. Kolob is an easy commute from our old home, the home of Heavenly Father. I suppose somewhere in the computer memory is a record of each of us. No one is like anyone else. Each differs from others in intelligence, skills and talents. Our father sends us here in the time, and place, and at the where, and when we fit into his plan for the earth.
We are created equal in only one thing, we are free to choose the way we want to live. It is called free agency. "Every mortal being must stand up as an intelligent, organized capacity and choose or refuse the good and thus act for himself." (Brigham Young)
It is too common among leaders and parents to frighten young people about the BIG BAD world. Kids are told temptations are much worse than in the past generations. They, the kids, come to think they are no match for the world's sinful ways. Teachers and parents are not prepared for the children's world. But the kids are and they CAN please the Lord in their time.
Kolob's computer makes no mistakes, today's young people have been designed for today's problems. They have built-in spiritual strength to meet every evil Satan can dream up. They can succeed in righteousness. Our job is to teach them and train them in the right way. They came here now to prepare the world for His coming. They face Satan's designed peer pressure. Alma's answer to his son was, when Corianton gave in to peer pressure, "That was no excuse for you, my son." Be sure kids understand that.
I quote once again from Anon, "The first thing a fellow ought to do after he hears he's been born equal is to try to out-grow it." E.L. Howard
Fear: the Great Motivator
The late October theatrical production of the Gallup Performing Arts Center is called "Spook Alley". Attendees are led in small groups through a series of horrible scenes. The music and sound effects and fog machine are all designed to elicit feelings of fear. It works; especially at the end when a large man comes toward them in the dark and starts his chain saw. They run out laughing and talk about the experience for some time. The strange thing to me is that they are willing to pay for this experience. I am not scared by the actors; as the owner of the Center, I am only afraid that the production will cost more than we take in.
Fear of my bills motivates me to promote the production and the thrill that fear brings motivates children, youth, and adults to pay for the experience. I was curious as to why parents would work so hard to encourage their fearful children into the theater. As they came out, I could see the answer: as children learn to trust their parents and confront their fears, they become better prepared for the risks inherent in daily life. "The fear of the Lord is strong confidence; and his chidren shall have a place of refuge. The fear of the Lord is a fountain of life, to depart from the snares of death" (Proverbs 14:26,27). The scriptures are full of examples of fear as a teacher and motivator.
Children want to be independent, but as the recorded screams rise in the darkness of the theater they reach out for their parents and loved ones. They just want to be held. "Herein is our love made perfect, that we may have boldness in the day of judgment; because as he is, so are we in this world. There is no fear in love; but perfect love casteth out fear..." (1 John 4:17,18).
Fear was a military strategy that facilitated the Israelite escape from Egypt (Exodus 14:31) and their subsequent conquest of Canaan (Exodus 23:27). Fear motivated them to "believe the Lord, and his servant Moses". Jesus said, "be not afraid of them that kill the body, and after that have no more that they can do...", fear God who has power over you after this life (Luke 12:4,5). "Behold, the fear of the Lord, that is wisdom; and to depart from evil is understanding" (Job 28:28).
"Serve the Lord with fear, and rejoice with trembling... lest he be angry, and ye perish from the way, when his wrath is kindled but a little. Blessed are all they that put their trust in him" (Psalms 2:11,12). To be strengthened in your fears, reach out to family, friends, and your faith in God. "Fear not what man can do; for perfect love casteth out all fear" (Moroni 8:16).